Quality Wood Photo Prints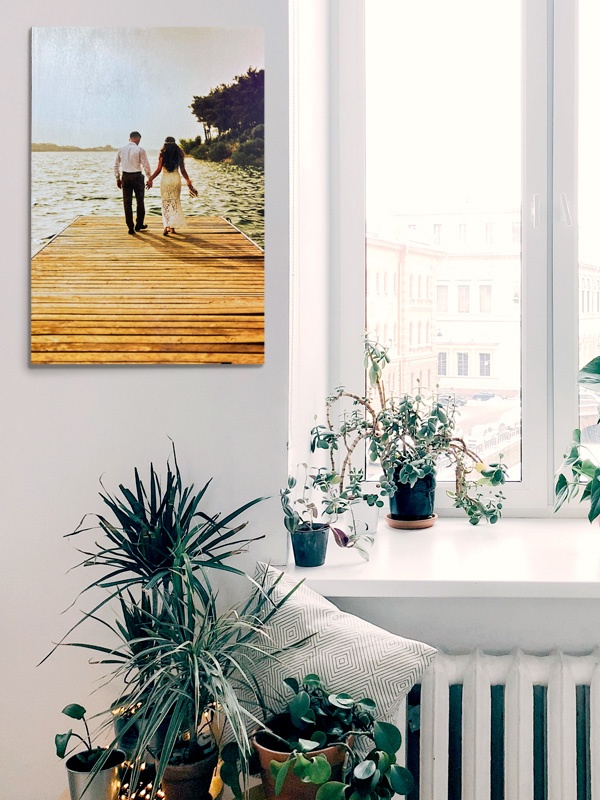 The Print on Wood team are committed to your order and we ensure that the high quality of our wooden photo prints and photo blocks match the importance of your photographic memories.
Trust us with your images and we'll do all we can to bring them to life in the very best way possible.
You won't find anyone else that rivals our quality products and the service we pride ourselves on, nothing is too much trouble.
Printing your photo onto wood, gives your image an amazing individual look, picking out the unique grain of every piece which makes each print truly unique!
Choose between the high grade 18mm birch ply panels, 25mm thick Premium Solid European Oak, or the 50mm thick Solid Maple selection, to save your memories that will look great in any home.
The Birch is designed to be hung on a wall, creating a wonderful focal point for you, the Oak can either be wall hung or displayed free-standing while the Maple can just free-stand. It's great for showing off the quality of the wood itself, making it a gorgeous piece of furniture and a talking point in its own right.
Birch and Oak items come with a pre-cut keyhole recess to hang.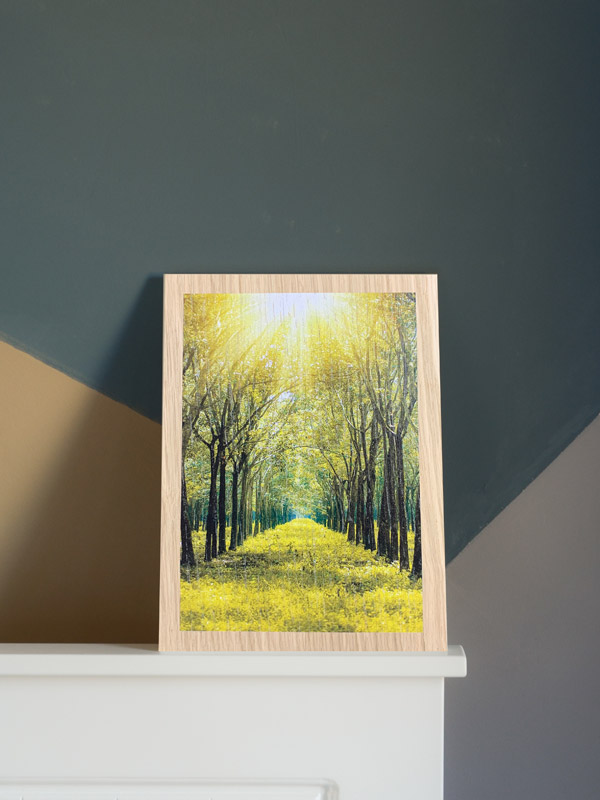 Simply select the product from our category list that you'd like and personalise it with your own photo.
Click the personalise button to go through to our product builder.
Upload any photo(s) using our easy to use software. Once submitted, all files are checked by our creative team to ensure you get the best result every time.
We'll then print them onto premium 18mm Birch, beautiful 25mm solid Oak or 50mm thick solid Maple.
With our unique process and in-house production, we guarantee you will love the creative and wonderful way your photos come to life.
We normally produce the items pretty soon after receiving the order. We aim to dispatch within 2-3 days to you on a 48 hour delivery. We may be able to offer an express service, but please contact us to confirm.
To print your photos on wood, your files are downloaded from our website and checked by our design team. We use our in house carpentry team to cut the wood and keep on the shelf, waiting for your order so that the best turnaround times can be achieved.
Using our state-of-the-art printing processes, we print your photo directly onto the surface of the wood. After printing, we smooth the surface of any fibers, sand the edges and add a keyhole groove for hanging.
Choose your finish:
Natural Look: Printed directly onto the wood, picking up the colour and grain of the wood itself, giving an organic, rustic, natural looking finish.
Vibrant Finish: Printed with a white background first, then your colour photo on top, this finish brings out the colours of your photo as though it was printed onto paper, but with the added unique feature of wood texture flowing through the image.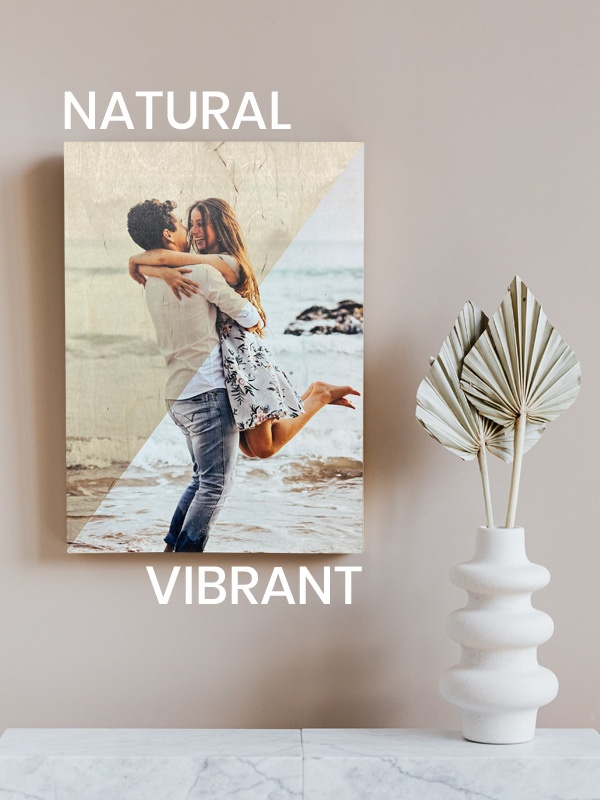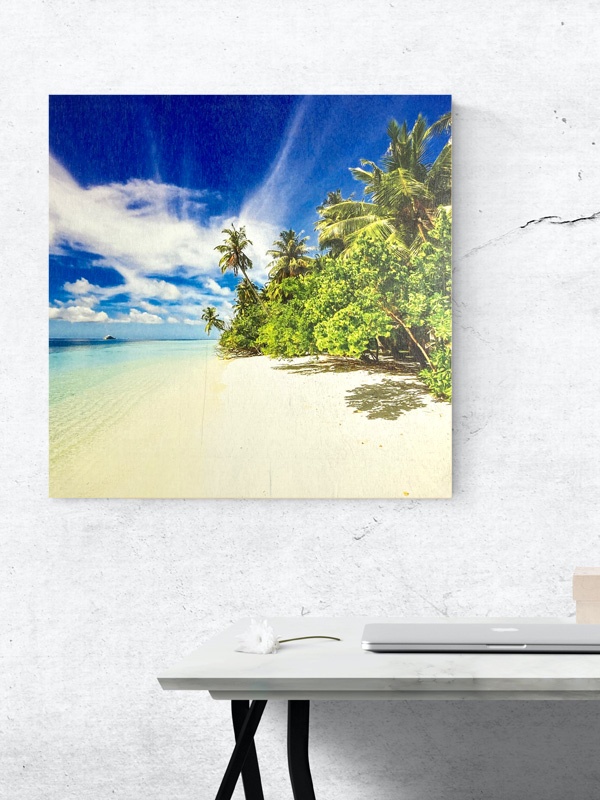 The whole studio and workflow has been built around the sustainable environment with working practices to give you a truly eco-friendly service that is engrained in our whole company ethos.
The wood that we use is from sustainable FSC or PEFC sources, with a preference to sourcing it as local as possible, from like-minded suppliers.
All our packaging is completely plastic free and our whole company is run from renewable energy.
For more information see our full environmental credentials on our Inspirwood website.